It's the last day of August. Some of us used to refer to it as the last day of summer but that was moved, it seems, to the middle of June. Nowadays it's more commonly known as deadline day and for some it's a day to get really excited. Why?
In some cases maybe there's a genuine feeling that their club's fortunes will be dramatically enhanced by the time the window closes late that night. Even when it's closed there's a faint hope that details will come through of a deal that was done just in time but not announced until afterwards. It's the hope that brings the excitement.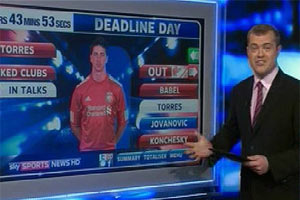 For many fans the hope is for a miracle; in their heart of hearts they know their squad isn't going to change but maybe, just maybe, a previously unknown clause will be taken advantage of and they'll get that new defender their goalkeeper had been crying out for. They cling to that hope to block out the worry that their goalkeeper might actually just go and join that defender and the rest of his team-mates at their existing club.
This season, for Liverpool fans, it's a fairly relaxed deadline day. So relaxed that yesterday there was even room for a hoax Neymar bid to do the rounds of the internet, one that might have even got as far as the mainstream media if they'd been as unguarded as they seem to be today. The day was still young when fake Stewart Downing and Guillem Balague Twitter accounts were taken as genuine and their fake transfer news got spread further than the bedrooms of the fakers.
The reason Liverpool fans – on the whole – are so relaxed is because of how the club has gone about its transfer business since Kenny Dalglish replaced Roy Hodgson. Damien Comolli is now Director of Football and heavily involved in recruitment – but decisions on which players to go for, and how much to spend, are taken jointly with Dalglish. They work as a team, playing to their own strengths, to get the best results they can. And as Kenny would tell you, that's pretty much the Liverpool philosophy of days gone by, the philosophy that has returned and replaced the infighting and squabbling of far too many recent years.
When the departure of Fernando Torres was first hinted at back in January it seemed to be a delayed reaction to the player's unhappiness of previous transfer windows and many a frustrating game. Surely Nando didn't want to leave now; the previous owners and MD had gone – as had the manager they incorrectly thought would steady the ship. But Nando wanted to leave and once that news was public there really wasn't any going back, especially when Chelsea's bid hit that reported £50m release clause in the player's contract. Whatever emotions were felt at the outset of that story, a mixture of sadness and anger in most cases, nowadays it raises little more than a sigh at the sight of a now useless Torres shirt in a kid's wardrobe. He's on his path and we're on ours.
One of the knock-on effects is of course the price-tag that was subsequently placed on Andy Carroll. The Reds paid a reported £35m for the player, a profit of £15m from the Torres money, but Liverpool didn't pay that for a finished product – and some people see that as a problem. The other problem is hints and references to those stories about his personal life from before he signed. With some clubs, under some managers, that would be more of a problem but Carroll wasn't signed by a half-hearted manager who felt his job was a 9-5 affair, at a club where making money (or frantically trying to stop losing it) was the only aim.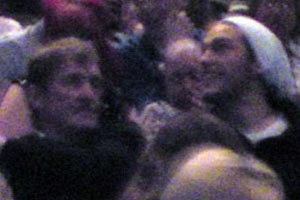 When Kenny was pictured alongside Big Andy at a Boyzone concert in the Echo Arena it pointed to the kind of attention the manager was prepared to pay to detail and although the pair don't spend every night watching old boy bands there's certainly a sense that Kenny is looking after his new number nine. Kenny isn't even under any pressure from the boardroom to get that big-money signing on the pitch, the overall "project" is what matters and that project contains many a mention of aiming to win silverware.
The overall project will include efforts to make sure all the parts work together as one and that means the rest of the team will get used to the idea that Carroll is a player who is far more than a tall, strong receiver of hoofed clearances. Carroll will adapt, the squad will adapt, but as long as the results are coming in the staff aren't unduly worried about any individuals, or about getting caught up in debates about whether or not Carroll's old off-field reputation is still valid.
The circus of the departure of Torres meant Carroll's arrival overshadowed the player who had been Liverpool's record signing for a couple of hours. That player was Luis Suarez and if his arrival wasn't announced to much fanfare on deadline day it's safe to say that he's announced his own arrival every time he's put a Liverpool shirt on since. Suarez also arrived with a reputation that some felt put a question mark over the decision to spend that short-lived record transfer fee on him – but apart from a bit of hair-ruffling in the win over Manchester United it looks like he's either been tamed by his new boss or that reputation was unfair. Perhaps we'll be saying the same about Andy Carroll in months to come.
The sale of Torres was preceded by the sale of Ryan Babel and the two fees more or less paid for Suarez and Carroll – meaning the summer was set up for Liverpool to spend just about all the available transfer budget. And that budget was always going to be a nice one, given that the debt that had held the club back for so long had now all but gone.
By the time the season ended it was fairly clear what Liverpool's needs were. Carroll, Suarez and Kuyt would be three to choose from as 'strikers', all with different qualities, but with David Ngog earmarked for departure from the beginning of summer there was a need to bring a new backup player in. Liverpool have players in the academy and reserves who are knocking on the door but sometimes it's more useful to fall back on a bit of experience than to blood youngsters – not every youngster will hit the ground running the way Robbie Fowler and Michael Owen did.  Liverpool did make some attempts, reportedly, to sign Craig Bellamy from Manchester City but this would only happen if City allowed him a free transfer and agreed to pay off a significant portion of his contract. It seems this didn't happen, Bellamy now on the verge of becoming a QPR player – at the time of writing. At the time of re-reading he's now on the verge of becoming an LFC player again – such is deadline day – after a brief moment (a few seconds) of it looking like he might even go to Spurs.
Those forwards need service and something that Liverpool have supposedly been crying out for since the birth of satellite TV is more width. Maybe what the manager would say is that Liverpool have been in need of the option of more width. Stewart Downing can provide that width but he can also provide a threat in more central areas. Already he's shown signs of how good he might be for Liverpool – and that's before there's been enough time for him to really strike up an understanding with his new team-mates. Another player who can offer much the same kind of options is Jordan Henderson – he's still got a lot of time ahead of him (meaning his price tag has been called into question) but the signs are there that he's going to be a big part of a big Liverpool future. The two North East lads cost a total of somewhere between £32m and £40m depending on which club's leaked versions of the undisclosed fees you choose to believe.
Someone who will certainly be used more centrally is a player that Liverpool tried to sign in January before choosing to be patient and get him for the right price in the summer. Scottish international midfielder Charlie Adam, formerly of Blackpool, was driven into Melwood for his medical by none other than Kenny Dalglish and has already improved Liverpool's set-piece taking. He and Lucas (some say most-improved Liverpool player but many say longest-underrated player) look to be striking up a good partnership, one that might dictate where Steven Gerrard slots in when he returns from injury – but that's another problem for another day.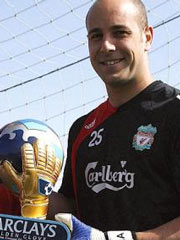 The biggest signing of 2011 wasn't even a signing – it was the clear sign that Pepe Reina was going nowhere. The Spaniard considers Liverpool his home nowadays and if he'd left it would have been a worrying sign for Liverpool. He stayed and he's happy he stayed but his hopes of another golden gloves award rest on how good a defence he has in front of him. It was clear some changes were needed. Liverpool did make some goalkeeping changes over the summer – Peter Gulacsi was sent on loan for some first-team experience and Alexander Doni was brought in from Roma as understudy to Pepe Reina.
Fabio Aurelio is about as lucky with injuries as I am with the lottery and so he rarely gets to play these days. He'd been let go a year ago but money-strapped Liverpool with its "Fernando Torres of Finance" running things thought he could have another two year deal. It's not Fabio's fault he's had all those injuries, but relying on him being fit is just not an option. Emiliano Insua returned from a year-long loan in the hope of being considered for the first team once more but it wasn't to be and he joined Sporting Lisbon on a long-term deal as soon as this became clear. Youngster Jack Robinson was ahead of him in the pecking order and last season Glen Johnson showed he was capable of doing a good job in that position but Dalglish still felt it was important to bring in an experience left-back. After having a bid for Clichy turned down, the Reds got their hands on Jose Enrique, a former team-mate of Carroll's at Newcastle, and he played his first game for the Reds almost as soon as he'd signed, impressing from the off.  Glen Johnson has injury troubles of his own – far less often than Aurelio and with far more of his career remaining – but Liverpool have capable back-up in the form of Martin Kelly (another with bad luck with injuries) and John Flanagan.
In central defence it was clear that there was a need for change and this had been the case for some time. Martin Skrtel was an ever-present last season and is not a poor player – but Liverpool know they can do better. Sooner or later Jamie Carragher will need to step down from his position as the first defender named on the team-sheet and – if he stays fit – Daniel Agger will probably be that man. But Agger needs someone to play alongside, someone who'll become the latest in Liverpool's history of long-serving world-class centre backs.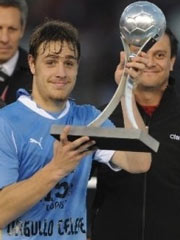 That man might have been signed – Sebastian Coates (Luis Suarez's Uruguayan team-mate) joined the club yesterday, officially, after his work permit was sorted out. For now we have to wait and see if he'll be as good as some are saying he'll be, but he's been scouted for some time. He'll get the number 16 shirt that Soto Kyrgiakos left behind after being allowed to leave this summer, his efforts as fourth-choice centre-back well worth the sub-£2m fee the club paid as those financial worries were beginning to tell.
It's unfair to refer to Soto as "dead wood" but a number of Liverpool's other fringe players look to have finally left the club, if only on loan deals, cutting the bill paid by The Reds in wages to rarely-used players.
One deadline day deal for Liverpool saw Joe Cole move to Lille on loan, one of the casualties of the period where the club had too many chiefs and not enough broth – or something like that. He was a free transfer but knew that he could negotiate higher wages in lieu of the club having to pay a fee – and this appealed to the money men because those extra wage costs were spread over four years instead of the shorter term that a normal transfer fee would be splashed out over. Milan Jovanovic had also arrived on a free in that last summer under Hicks-Gillett-Purslow and having been hardly used all season, and offered a way out in January, finally departed 12 months after signing. Philip Degen, another "free" transfer, has entered into his fourth and final year of a Liverpool contract that has seen him make few appearances – not that bad a player but rarely fit enough to make any kind of impression, he spent last season out on loan and few Reds fans could tell you how well he did there.
Christian Poulsen was signed as a replacement for Lucas Leiva or Javier Mascherano, depending on who you want to believe. The poorly-run Liverpool of Summer 2010 had even, according to reports, been looking for a new club for Lucas. Mascherano left, under a carefully-leaked cloud, but Lucas stayed. Before long Lucas and new signing Raul Meireles were joining Steven Gerrard in making Poulsen just about redundant. A year on Poulsen joined Evian Thonon Gaillard (no relation to William) in France having done nothing wrong whatsoever, another victim of the mess the club was in when he joined. Paul Konchesky was sold having been out on loan since the arrival of Kenny Dalglish, again not really his fault it didn't work out – and only partly down to his mother and her Facebook comments.
Liverpool have let more players go than they've actually brought in, some of those on loan some permanent. Alberto Aquilani spent last season out on loan and despite a clamour from some supporters to keep him at Anfield this season it was always likely he'd go back "home" to Italy – in the end AC Milan did the deal that suited club and player best, a deal that may become permanent if certain conditions are met.
Stephen Darby had a year left on his contract and was way down the pecking order so his 12-month loan is essentially a transfer out. Martin Hansen went out on a short-term loan for some experience. Daniel Ayala joined Norwich having not quite made the grade at Anfield – unluckily injured soon after joining the Canaries. Other names to have gone, by no means an exhaustive list, include Gerardo Bruna, Nabil El Zhar, Tom Ince, Steven Irwin and Daniel Pacheco (although Pacheco may yet return to Anfield next summer).
In fact the removal of all those players, who in most cases don't deserve abuse just because they weren't quite good enough to be Liverpool players, especially Liverpool players in this new era, is in many ways the most exciting part of this transfer window. Liverpool won't turn a bargain down, but only bargains that still have definite value to the club – it looks like Craig Bellamy will be a late arrival at Anfield (never write about deadline day on deadline day) but he's unlikely to be a millstone around the club's neck (no neck jokes please) if it doesn't quite work out.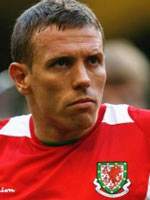 Some of the signings may turn out to be bargains – Coates and Enrique perhaps – but only time will tell. But they'll be quality bargains, not bargain basement cast-offs. The club missed out on one or two players too, in some cases because quite clearly they didn't want to be ripped off. The transfer window has been planned, there's a noticeable strategy in place and no doubt planning is already underway for future windows. Even the approach for Bellamy has been underway for some time – if it happens today it isn't a last-minute panic buy, LFC knew what kind of deal they were prepared to do for the player and were prepared to let it go to the wire rather than be pressured into paying more than they had set out to.
It's far too early to say how all these new signings will work out but it's not too late to accept that maybe Kenny and Damien know exactly what they're doing. Time will tell – so in the meantime we might as well enjoy the excitement that Liverpool FC are once more bringing to supporters – on the field if not on the sports channel tickers. Just a pity someone thought we'd like an international break this weekend – nothing quite so exciting there.