Steven Gerrard is on the bench today after playing the full 90 minutes in midweek in what was his first game after a lengthy injury absence. Manager Roy Hodgson said yesterday that Gerrard was "extremely tired" as a result. Hardly a surprise.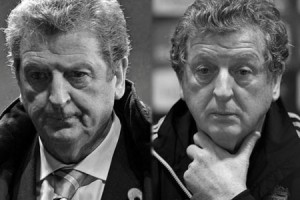 The change means Maxi Rodriguez gets back into the starting line-up, allowing Dirk Kuyt to play on the right and Meireles to move back into his natural central midfield role.
Paul Konchesky was literally laughed off the pitch by a small number of Liverpool supporters against Wolves, he's not involved at all today with Fabio Aurelio returning to the starting line-up in his place.
Also back today is Daniel Agger, missing recently due to injury, but rumoured to have been offered around a number of German clubs. Hodgson denied the rumours, but following his critical comments about Agger earlier in the season few would be surprised had it turned out to be true.
Developments yesterday however suggest that Hodgson won't be having a great deal of say in future transfers at Anfield. A number of broadsheets reported that they had been informed by FSG that they intend to replace Roy Hodgson as soon as a suitable candidate is available, during the season if at all possible.
We were asked to write a piece for the Telegraph yesterday on the bond between Liverpool managers and the fans and how Roy fits into this. You can read it here: "Roy Hodgson will never understand the Liverpool fans – we need a manager who can and will".
One of the managers discussed in that article, Kenny Dalglish, today called for Liverpool fans to all get together and help the team towards that vital three points: "Let's just press the pause button and throw all our efforts and energies into one basket. Everyone – whether players, supporters, staff or whatever – has to throw everything towards the one aim and that is to get us three badly needed points from the game against Bolton today because if everyone sticks together we'll have a better chance of getting those three points."
Kenny went on: "If everybody does their job properly; if everybody sticks together; if the players excite the fans and the fans support the players and everyone is led in one direction, then we should get the result today, but without everybody being on the same page, it will make it a bit more difficult."
It was very noticeable that his words did not include any sign of backing for the manager, but of course he is correct that supporters need to back the team and do their bit to win that three points.
Liverpool: Reina; Johnson, Skrtel, Agger, Aurelio; Kuyt, Lucas, Meireles, Maxi; Ngog, Torres
Subs: Jones, Cole, Babel, Kelly, Poulsen, Gerrard, Kyrgiakos.