Liverpool make the short trip to Bolton tomorrow with supporters desperately hoping Roy Hodgson will use tactics becoming of a side featuring a trio of world-class players as opposed to those of a side looking for praise for avoiding relegation.
Last weekend saw Liverpool win a league game for the second time this season, but did little to change the minds of fans who feel manager Roy Hodgson is out of his depth. Comments from the manager since then have only raised the level of hostility being shown towards him by supporters who, quite frankly, are used to far better than this.
Hodgson seems content to go along with Tom Hicks' idea that much of the blame for the disgraceful start to Liverpool's season can be pinned on the previous manager.
It's an epic cop-out.
When Liverpool kick-off at the Reebok it'll be 442 days since Roy Hodgson won an away game in the Premier League.  Is that down to Rafa too?
For all the debate amongst supporters about whether or not Rafa had to go, nobody in their right mind would have said he left behind a squad that should be in the relegation zone with a quarter of the season gone.
And it's important to recall comments Roy made in September: "We were unbelievably over-staffed when I came to the club and, if the truth be known, we still are over-staffed." In terms of the summer's transfer deals he said at the time: "We should be very happy. A lot of hard work has gone in and you have to mention Christian Purslow and Eduardo Macia, both worked really hard during the transfer window to do the deals I wanted to happen but also to do deals for quite a few players to leave the club."
As far as what he meant by "over-staffed", he also said: "We don't want that middle group who are too old for reserve football but are not serving any purpose for the first team because they never feature."
If that "middle group" of players were surplus to requirements he wouldn't need to replace them if they were offloaded in the last minute of the transfer window. If he was happy with the rest of his squad and the deals done over the summer then he surely can't have any complaints about what he inherited.
That was before the embarrassment that followed in the league.
Back to this week and he said: "I think you can pay an awful lot of money for poor players and you can pay not very much money for very good ones – it is all to do with how good your scouting and your eye is. There are a lot of things here that the club has got to get right. We have got a lot more expensive failures on our list than good players that we have brought in for next to nothing."
Comments like that must work wonders for morale. Especially amongst players that Roy might come to rely on should injuries mount up like they did last season. It's unlikely he'll be complaining of being over-staffed then. And they may well be expensive failures, but telling them they are is hardly going to change that. Or increase their value when it comes to offloading them.
And it's not just the ones who cost money that he's grumbling about: "Free transfers don't necessarily mean that you have got a bargain. My experience of them has been very mixed. You need to be sure that the player you get can do the job you want from him." Even if he doesn't mean Cole or Jovanovich, neither of whom have been outstanding since their arrival, his comments will sow seeds of doubt in their minds, particularly the latter one whose deal was agreed before Roy was manager.
So with the "expensive failures" and free transfers feeling a little more unwanted, Roy moved onto claims that some of the club's most vital players are feeling down in the dumps about life under his management. None of the players themselves have come out to deny the claims, and the club are yet to deny the existence of any "get out clauses". Roy chose to make general comments about rumours rather than say the players in question got on well with him: "This football club have a lot of players who have played for Liverpool for a long time. Every other day they've probably read or heard some nonsense about them and they seem to be a pretty hardened bunch."
And he gave an insight into why he misses the point about what Liverpool FC is all about.
At a club that hadn't long ago been playing in the old second division a Europa League place, never mind a Europa League run, might be what Roy would term "Utopia". It's nothing of the sort at Anfield, where fans want to be in with a chance of winning the league again, just like they were 18 months ago with a squad very similar to the one Roy inherited.
When Roy got Fulham into the Europa League, and then got them all the way to the final, he wasn't likely to be on the wrong end of any criticism. He seems unable to see why things might be different at Anfield: "I'm relatively hardened but I've been spared too much at Fulham, where never a bad word was said."
He also gave a hint at what Carragher and Gerrard might have been telling him about all those bad words he hears now he's left Fulham: "It is an interesting thing for me to get into the type of mindset Jamie Carragher and Steven Gerrard are so good at. Having heard and seen it all before they are quite prepared to shrug their shoulders and write it off."
What Roy failed to spot was that they were shrugging their shoulders and writing off criticism for different reasons, like "only" finishing second in the league, or being out of the running for the league title by this point last season.  Having played for Liverpool their whole careers, they'd never been in this position before Hodgson arrived. Perhaps they are just being polite.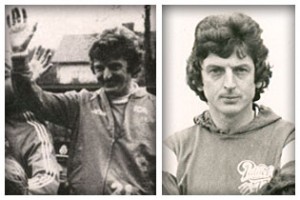 The criticism this season isn't fickle knee-jerk attention-seeking nonsense. Roy, who has often answered criticism with references to his success in Scandinavia back in the days when Bob Paisley was starting out as successor to Bill Shankly, seems happy to ignore the latest questions about his abilities: "It is part and parcel of the business of working for Liverpool Football Club. I am beginning to turn it around myself."
Last Sunday saw Liverpool play well, showing lots of reminders of how good many of the squad actually are, and pick up their second win of the season. But it was only against Blackburn and it was only a victory by one goal from a largely full-strength squad.  It was a start, but it's far too early to get carried away. Not for Roy: "I hope we carry on from where we left off last Sunday because I thought that was a good team performance and a great victory."
Great victories are 4-1 wins at Old Trafford, knocking Real Madrid or Barcelona out of the Champions League, that night in Istanbul.
2-1 at home to a manager with apparent delusions he's one of the best managers in world football is not a great victory.
After that win Hodgson admitted Liverpool hadn't played as well for the last 20 minutes as they had for the rest of the game: "If people expect us to really play a lot better football than we did for 70 minutes at the start of the Blackburn game they are going to be asking a lot."
This week he'd forgotten about that last 20 minutes: "It is very important from the first minute at the Reebok Stadium we are as committed as we were for 90 minutes against Blackburn."
Fans will be delighted to know that Roy has some lofty heights in mind for this club: "I'm not believing naively we are going to win seven out of nine and fly up to the top of the table but I do want us to move from out of the relegation zone."
Thanks Roy. We didn't really like to ask, but now you mention it we'd like to move out of that relegation zone too.
We have to win seven out of nine if we are to get back to anything like the minimum target most fans would have had for this season. If that seems a tall order it's because we failed to win in seven out of our first nine games of the season.
And most fans predict the second nine games to go much like the first nine.
The challenge for Roy tomorrow is to prove those fans wrong.
* Fancy Liverpool's chances against Bolton or is it going to be another day to forget for the Reds? Bet £10 and get a free £20 bet with Paddy Power. >>