John Henry from Liverpool's new owners NESV sent the club's official website some quotes earlier today. They were part of a concerted effort by the club to try and dampen down some of the speculation surrounding the future direction of the club.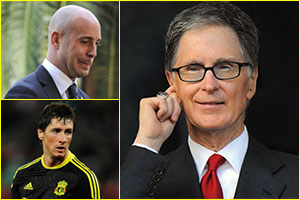 He said "We have recently read stories about our intentions for the forthcoming January transfer window and have a sense of humour about this type of inevitable speculation."
Word that NESV will look at transfer fees and contract costs in a different way to any of their predecessors was been taken by some sections of the media to mean they'll not be spending any money. But with the Red Sox the second highest spenders in baseball's equivalent of the transfer market that's an assumption that isn't being made by many supporters.
Nobody expects – and few fans wanted – Liverpool's new owners to be sugar-daddies. What supporters want to see is a club that practically runs itself; generating its own income for transfers and player wages. We don't want to find we've become reliant on money coming in from outside the club that could be taken away at any time.
Continue reading Reassuring words, but fans await action