Former Liverpool manager Rafael Benitez has responded to the latest round of attacks on him by current Reds manager Roy Hodgson.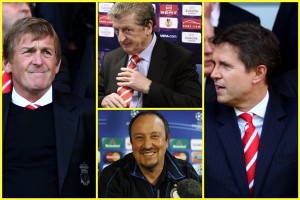 Hodgson yesterday described an 1-0 away win at Bolton, courtesy of a very late goal, as a "famous victory". Despite Roy's description this match is unlikely to feature in any "hall of fame" featuring Liverpool's genuinely famous victories down the years. It was Liverpool's first away league win since April, but Roy's first away league win in 442 days.
Before that match came some quotes from Roy dismissing Kenny Dalglish's credentials to become Liverpool boss  a second time and accusing Benitez of freezing Kenny out of Melwood.
Hodgson said Dalglish, who has won the league four times as a manager, was "good at" scouting, working at the academy and playing an ambassadorial role. "You cannot find a better person for that than Kenny," said Roy, who got the manager's job at Anfield despite a CV that raises big questions about the criteria used to select him.
As Liverpool's season slid from bad to worse with embarrassing defeats at home to Blackpool then away to Everton there were calls for Roy to be removed from his post. Many felt it was better for the club if Kenny was to take over in a caretaker capacity until the club could secure a suitable replacement.
Continue reading Rafa tells Roy to quit talking and concentrate on coaching