Today sees Liverpool entering a week that will almost certainly go down in history as a turning point.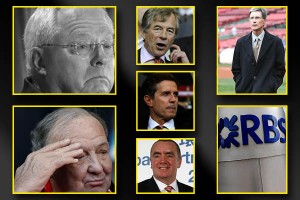 This isn't the classic football turning point, the last minute goal awarded despite it looking offside that brings to an end a run of defeats. Nor is the other type of turning point the world of football often discusses, the bad signing that somehow turned a team making progress into a team going backwards.
This week should see Liverpool's boardroom change, and with it the ownership of the club. If it doesn't happen this week, the events that make it happen will have already got well underway.
Tom Hicks tried to change one of the boards last week – it's not clear if that was the Liverpool board or its holding company boards – in an attempt to block the same of the club to NESV. The existing board, the majority of it at least, insist they are still in place and the sale was valid.
Tomorrow the High Court will hear all about it as it asked to make a decision that will be key to Liverpool's future. However it is believed that tomorrow's case is one of two that will decide the club's fate.
Continue reading Hicks moves closer to final Anfield exit